Last night I felt pretty good about my self control.
Ms. Smart
tweeted something about sort of of blondie concoction and all I could think of the whole night was
I must bake blondies
. But I didn't. Because I have self control.
Well.... had self control. Last night. Tonight, however, was a completely different story. The baby wanted some blondies, and man did she get them. I found a simple recipe on foodnetwork.com, swapped a few things out and had some completely delicious blondies ready to go for after dinner.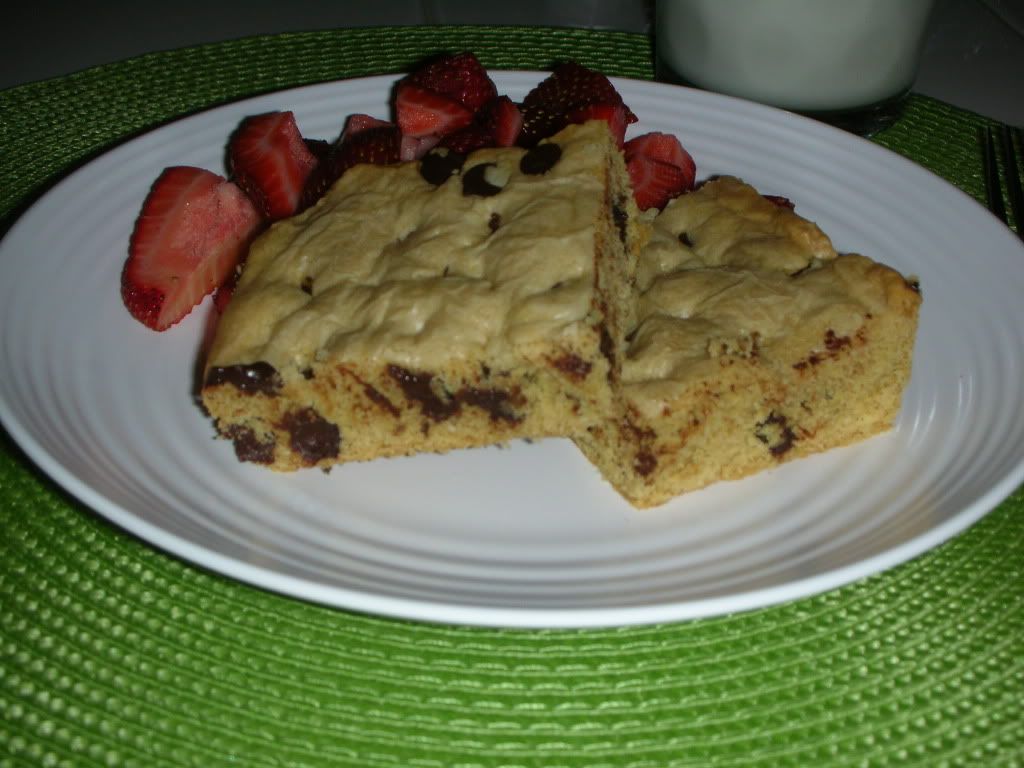 Said delicious blondies
Blondies
makes 12 squares
3/4 cup packed brown sugar
1 large egg
2 teaspoons vanilla extract
8 tablespoons (yes, 1 whole stick) unsalted butter, melted
1 1/2 cups flour
1/2 teaspoon baking soda
Pinch of salt
1/2 cup dark chocolate chips (or more!)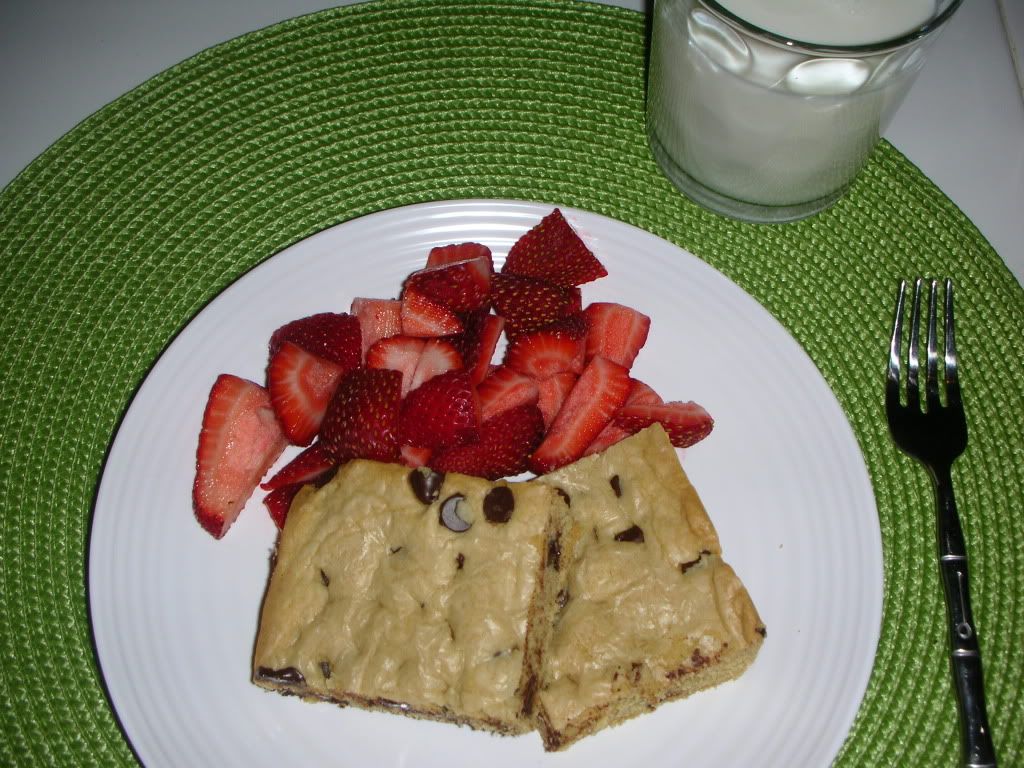 Preheat oven to 325 degrees. Spray an 8 inch by 8 inch pan with cooking spray.
In a mixer, or with a hand held mixer, beat the brown sugar and egg together until fluffy. Add the vanilla and melted butter, mix well. Add the flour, baking soda and salt, mix until just incorporated. Using a spatula gently mix in the chocolate chips. Place into the pan and spread evenly with the spatula. The dough will be fairly dense.
Bake for 20-25 minutes. Or until an inserted toothpick comes out clean.
There are tons of other things you could add to these, which I am already thinking about for next time. I felt pretty good about them though. They were my first blondies! In the future though I may add nuts, different chocolate chips, maybe even heath bar chips. They would also be pretty good served warm with some ice cream. As it is, they were delicious with a tall glass of milk and some strawberries (that are SO ripe, yum!). And really, strawberries are healthy for you. So they kind of balanced out the blondies. Right? Which pretty much means I could go eat another blondie if I wanted to. That's how these things work, isn't it???
XO