Hokay. Let's start by asking, have you guys discovered the
awesome
that is portobello mushrooms? Like, seriously? No, no,
seriously
?!?!
I thought I had discovered their awesomeness in college. A little place I frequented, Magnolia Cafe, had a sandwich called the portobello melt. Mushrooms, peppers, cheese....
so
good. It is strips of mushroom though, not the whole cap, which I didn't realize would be so different. But still, I loved it.
So I decided to make my own grilled portobello mushrooms for dinner tonight. Wow. WOW I say. It didn't taste anything like the sandwich had. It was dense, it was juicy, it was.... meaty? Yes indeed. I felt like I was eating meat. I completely get why the vegetarians dig on this mushroom. It was delicious.
2 portobello mushroom caps
1 Tbsp olive oil
salt, pepper and garlic powder for taste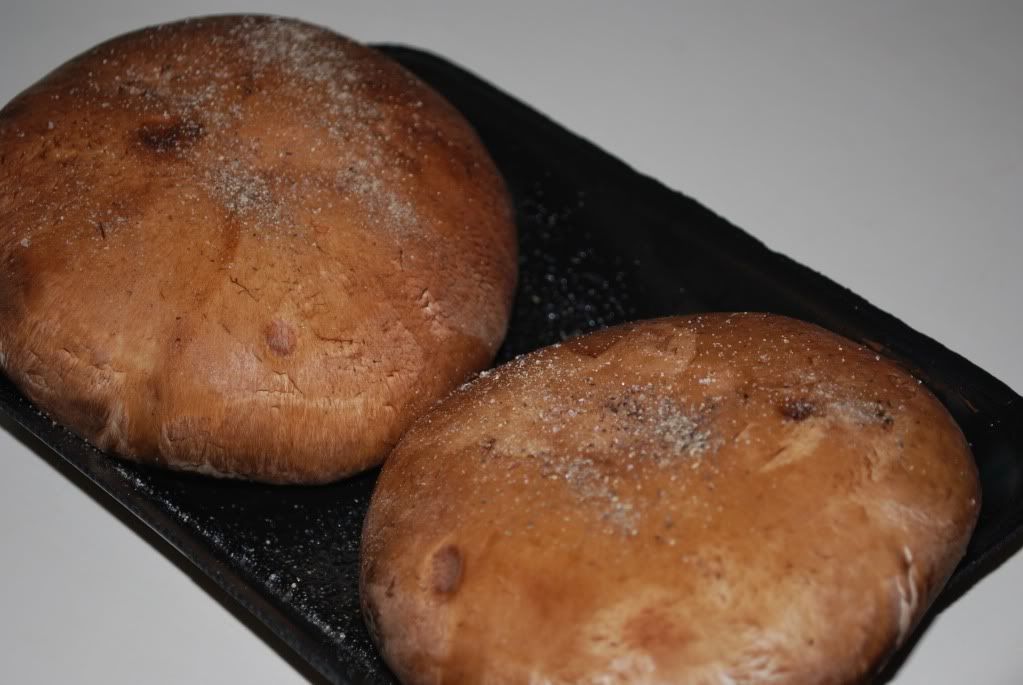 Start with two caps that are about the same size. The stem should be cut fairly low. Drizzle the caps with olive oil, on both sides. Liberally sprinkle with salt, pepper, garlic powder or any other spice you enjoy. Place on a hot grill pan that has been lightly coated with olive oil, a saute pan would probably work as well. Cook for 7 to 10 minutes, turning two or three times. The mushroom will get much darker as it cooks.
I found the great thing about grilling these was I really couldn't go wrong. You can't really undercook it or overcook it. Very good for me. I do recommend using a little bit more spice than you think you need. I thought I coated mine pretty well and I still would have liked a little bit of extra flavor. Next time I will try a marinade, which is what many recipes for grilling these mushrooms suggest. Many other recipes also suggest stuffing the mushrooms with cheese, breadcrumbs, etc, which would also probably infuse more flavor.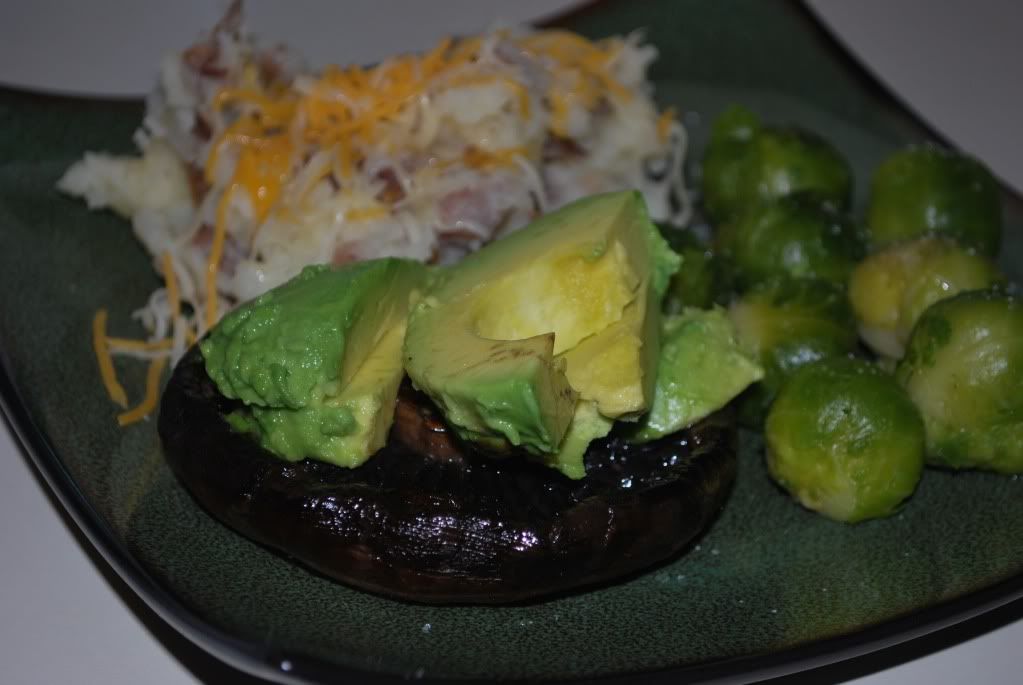 I topped my mushroom with half of a small avocado, cause I'm one of
those
people, and paired it with mashed potatoes with cheese and brussels sprouts. So delicious, and so not sugar cookies. Ha.
Cook on!