For the last few days I've had two bananas slowly getting more ripe by the day. I specifically told the man, "Don't eat those!" just so I could bake something delicious. I rarely get to bake with bananas because, really, he eats everything, even ripe bananas. While these were ripening I had to decide what to make with them.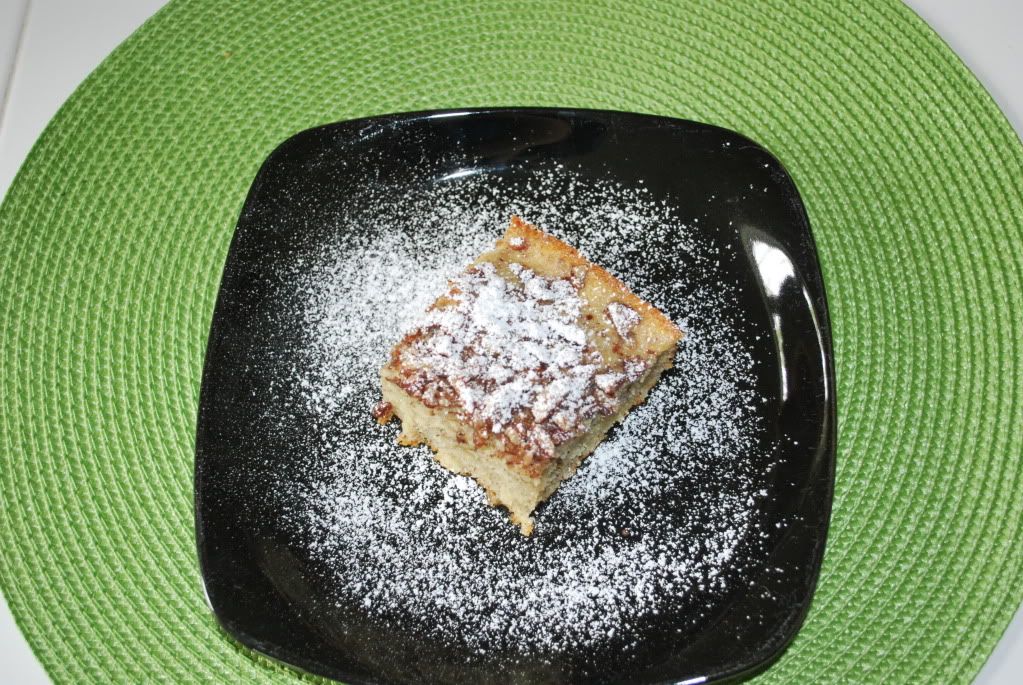 After sitting at a tire and auto place yesterday for 4.5 hours to get my brakes fixed I came home and decided I needed a piece of cake. Dammit. So, banana cake it was. I made a super simple recipe. No frills. Just straight up banana cake deliciousness. The recipe makes an extremely moist and fairly dense cake. It's also not
too
sweet, which the man and I liked. Most banana cake recipes call for a full cup of sugar but I refuse to use that so, if you want it to be sweeter you could add the whole amount of sugar. I was also thinking it would be nice with a drizzle of honey, maple syrup or a light cream cheese frosting. Or you could just sprinkle it with a little bit of confectioner's sugar, like I did.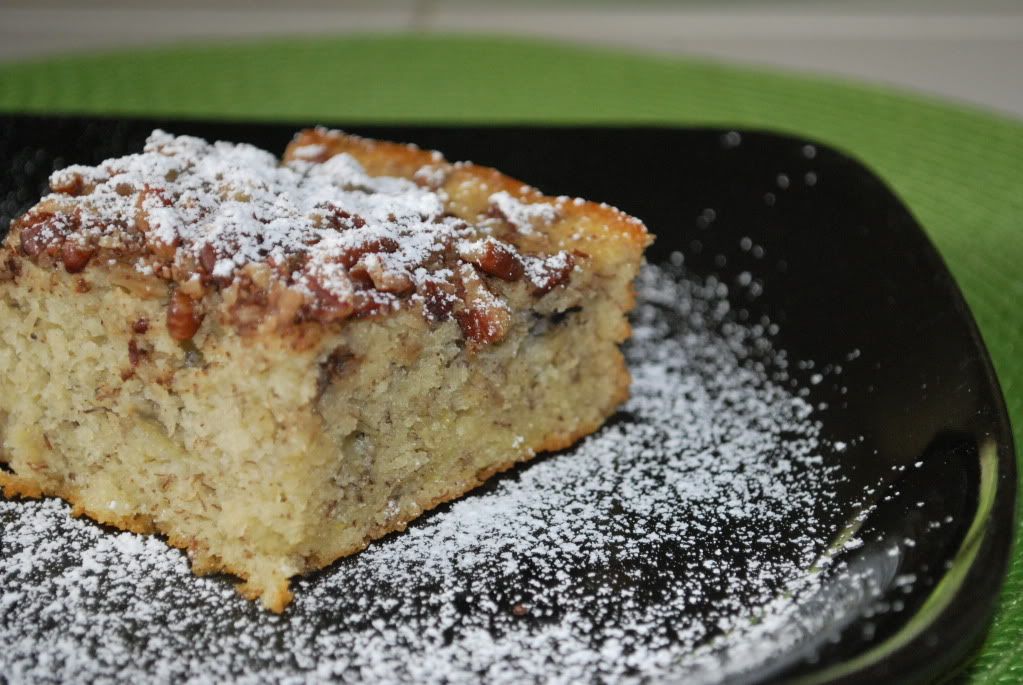 Banana Cake
serves 8-10
1 1/2 cups flour
1/2 cup sugar
2 ripe bananas, mashed
1/2 cup oil
4 eggs
2 teaspoons baking powder
1/2 teaspoon salt
1 teaspoon cinnamon
1/3 cup pecans, chopped (optional)
Preheat the oven to 350 degrees. Lightly grease the pan of your choosing.
Cream the sugar, bananas and oil together in a mixer. Add the eggs, one at a time. Add the flour, baking powder, salt and cinnamon. Mix well. If you're adding nuts you can stir them in now, or just layer them over the top like I did.
Bake for 40 to 45 minutes, or until an inserted toothpick comes out clean. Enjoy!
XO