Well, at 20 weeks now I am a week behind in my bump update. Eek! For week 19, however, the bebe was the size of a mango. Mangos are definitely a most delicious fruit. It's also a fruit that just takes me to a beach, with some Jimmy Buffet playing, and maybe a pina colada in my hand... virgin of course. I've never really been one to eat mangos in any sort of recipe though.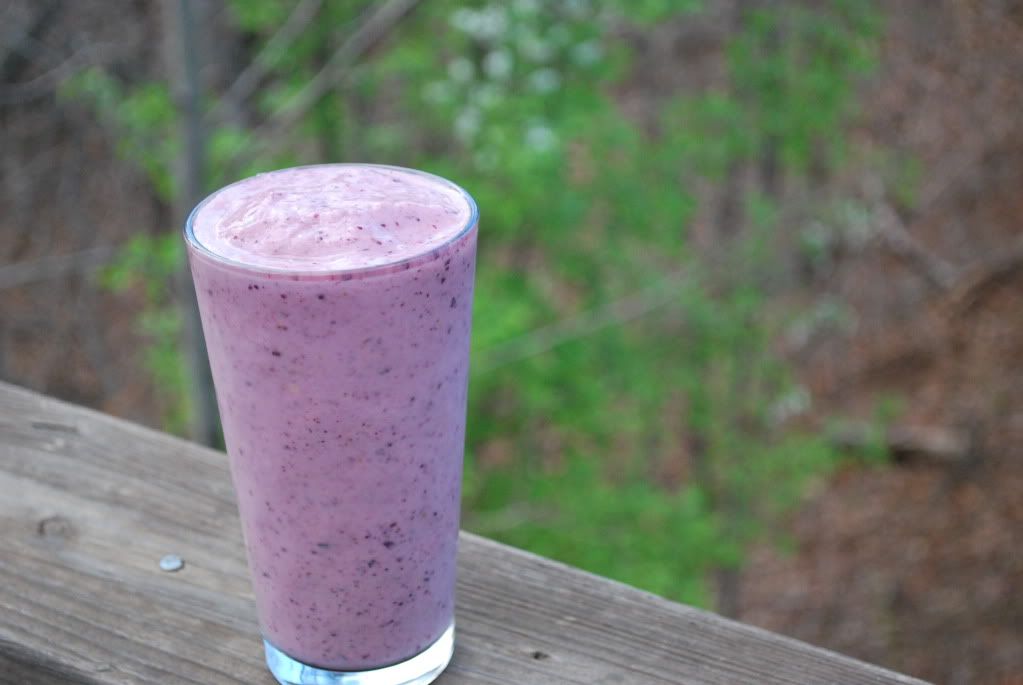 After thinking about what I could make, I decided to just keep it simple. Simple and delicious. So I made an awesome mango, pineapple and blueberry smoothie. Too easy and so delicious. Although, despite being only a small portion of the smoothie the blueberries turned it completely blue. Very pretty, but not super indicative of mango... oh well.
I don't have a specific recipe I use for smoothies. I just put in a good amount of fruit, in this case frozen mango and blueberry with fresh pineapple, and roughly 1/4 cup of plain yogurt with up to a cup of light vanilla silk, depending on how thick I want it. Blend it all up and enjoy a delicious smoothie anytime!
XO