So awhile back I saw over on
tj's test kitchen
that she made so really interesting looking meatballs. Then, after more reading, I realized they were actually meatloaf muffins. Part of that sounds really disgusting but I think being pregnant makes anything sound delicious. So I decided to make some. We had them tonight with some more roasted squash. These were probably the best tasting meatloaf type of meal I've ever made. I kind of followed my own meatloaf recipe but you can add whatever you want. TJ put a bell pepper, carrots and zucchini in hers, which also sounds awesome. I just didn't have any of those ready at the moment.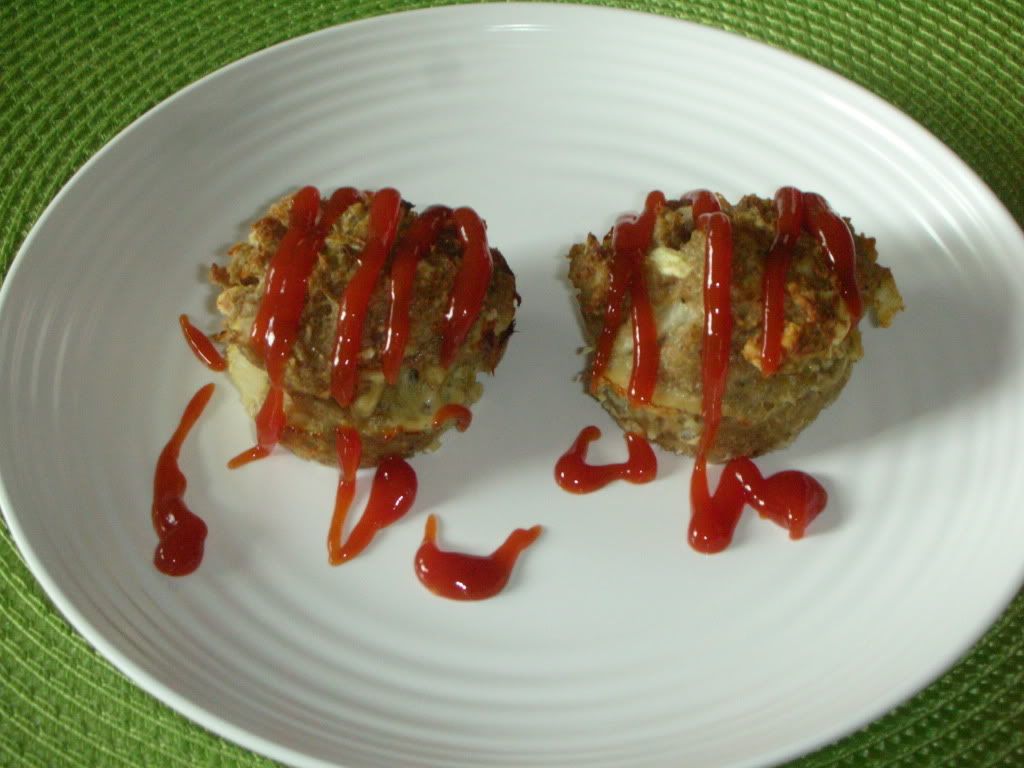 Turkey Meatloaf Muffins
makes 12
1 pound lean ground turkey (could also use beef if you prefer it)
1/2 medium onion, diced
2 eggs
1 sleeve of saltine crackers, crushed
2 tablespoons garlic salt
Salt and pepper to taste
Preheat oven to 375 degrees. Spray each well of a muffin pan with cooking spray.
Place all ingredients in a large bowl and mix together until combined. Using a spoon place an equal amount of mixture into each muffin well. Bake for roughly 45 minutes or until cooked through.
I enjoyed mine with some ketchup, while the man just ate them by themselves. Very tasty stuff! I think the turkey really adds something to this as well. I've only ever made meatloaf with beef but this came out much more flavorful and way less greasy. Definitely a plus! These would be a great way to sneak veggies into dinner for kids.
XO