Renata of
Testado, Provado & Aprovado!
was our Daring Cooks' April 2011 hostess. Renata challenged us to think "outside the plate" and create our own edible containers! Prizes are being awarded to the most creative edible container and filling, so vote on your favorite from April 17th to May 16th at
http://thedaringkitchen.com
!
Since I am, so predictably, late on this month's challenge I'm not eligible for voting. But, hopefully I will be for the Daring Bakers challenge. Y'all know I'll let you know. Ha.
On to the challenge though. Edible containers. WOW. This was a really fun challenge. The first thing I thought of was the obvious bread bowl. This would have been delicious, fun, and truly a challenge for me but I didn't feel like it was "thinking outside the plate," so I nixed it and thought harder. One of the few things I remember my father cooking when I was a child were potato pancakes. They were kind of his "thing," and man are they delicious. I decided to try to make potato pancake cups and fill them with sausage and eggs.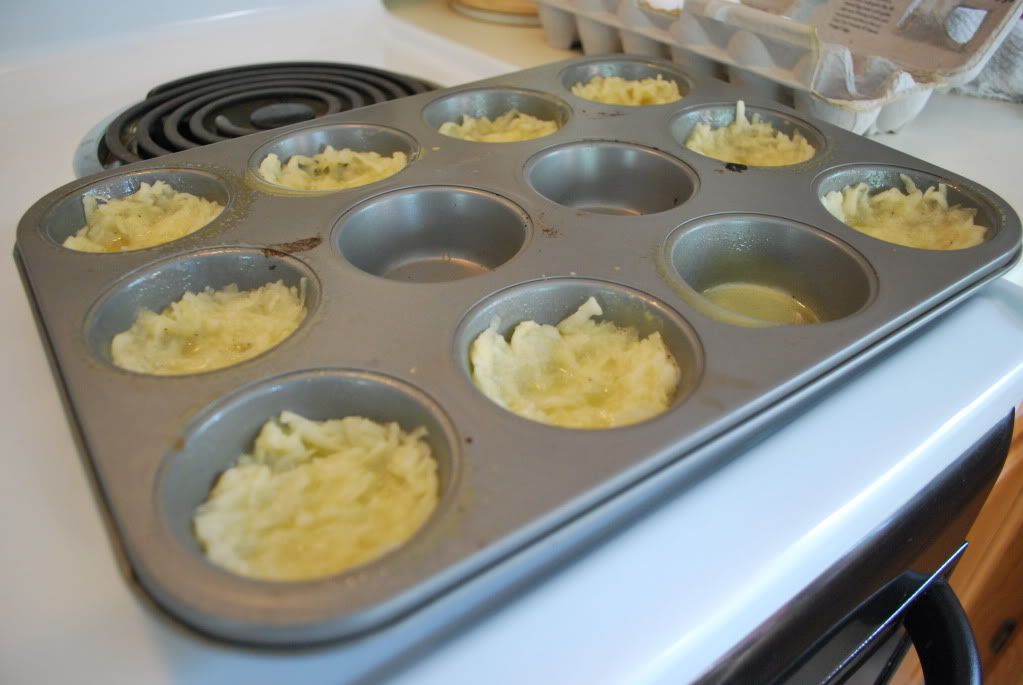 I started with a grated potato and an egg. I was going to use two potatoes but, I'm not going to lie, I hate grating potatoes and I got sick of it after one so, there you have it. I preheated the oven to 350, sprayed a muffin tin with some pam, and put the potato and egg mixture into as many muffin slots as I could. I probably used roughly 1.5 to 2 tablespoons of potato mixture per muffin cup. I baked this for 22 minutes.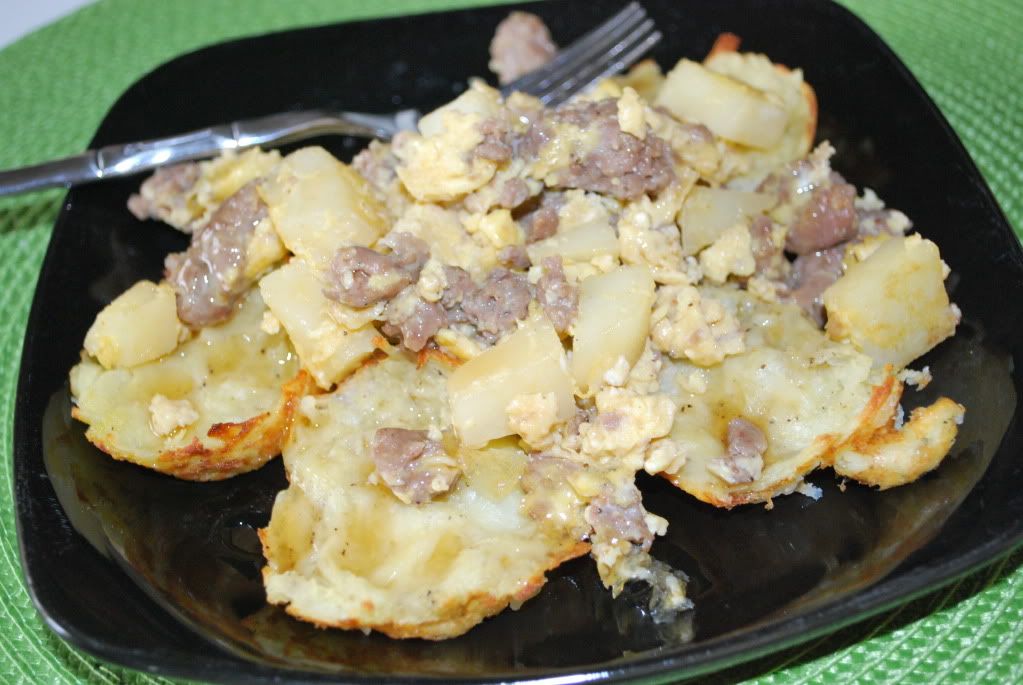 What came out was.... well.... not exactly what I was going for. Ha. They were more like small potato pancake discs. After placing very little sausage and egg mixture into them and taking the top picture, the man and I just loaded up our plate and chowed down. The meal itself was very tasty, but the potato cups were not as "container-ey" as I wanted them to be. You live, you learn, n'est pas?
XO