A couple weeks ago when we had a long weekend in Virginia we were fortunate enough to spend the last night with the man's parents. It was great to see the fam, Tyler loves her grandma and grandpa! While there my mother-in-law made a super tasty soup that Brian and I both loved so, of course, I got the recipe!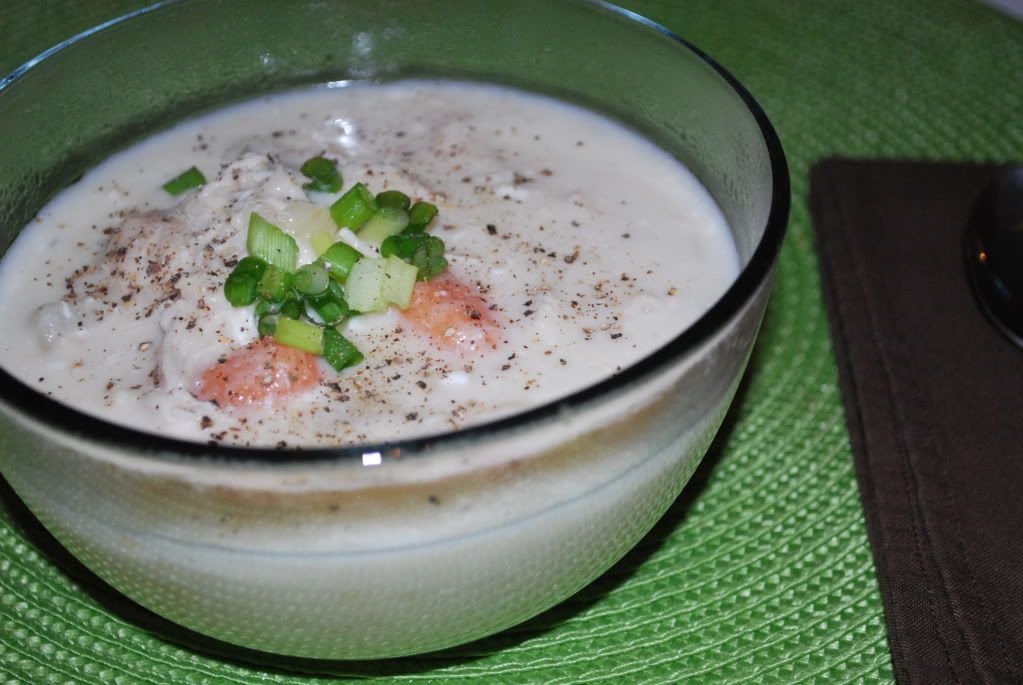 Cream Cheese Chicken Soup
serves 8
1 small onion, chopped
1 tablespoon butter or margarine
3 cups chicken broth
3 medium carrots, cut into 1/4 inch slices
2 medium potatoes, peeled and cubed
2 cups cubed cooked chicken
Salt and pepper to taste
1 cup milk
1 package (8 ounces) cream cheese, cubed
In a large saucepan, saute the onion in the butter. Add the chicken broth, carrots and potatoes. Bring to a boil then reduce heat, cover and simmer for 15 minutes. Add the chicken, salt and pepper; heat through. Combine the flour and milk until smooth, add to the saucepan. Bring back to a boil, cook for 2 minutes until thickened. Reduce heat. Add the cream cheese, cook and stir until melted.
The man and I added some avocado (cause you really can't go wrong there) and green onion and I made some Sister Schubert rolls. This is such a tasty and warm meal for a fall day.
XO