Did you miss me? I missed you!
Juice and zest for the glaze!
So, I finally seem to be feeling a little bit better and decided I needed to get my self back in the kitchen. My poor husband is a saint. He has subsisted for the last two months on sandwiches, canned soup, take out and frozen pizzas. And he has not complained
once
. What a man.
Once I started feeling better I thought about what exactly I wanted to start off cooking. I thought I would do something a little bit fun. On
thebump.com
there is a chart showing you the size of your baby as the pregnancy progresses. For each week they show the new size with a new fruit or vegetable. Very cute, n'est pas? I don't even want to begin to think about week 40 (a watermelon, ZOMG!) but for this last week (week 14) the little nugget was the size of a lemon. I'm going to try to make a new dish each week to correspond with the size of the bebe. This might only last a week, but either way I'll try, haha.
Lemon glaze. And a lemony apron.
I got to thinking, lemons are pretty tasty. You can make a lot of stuff with lemons. This led me to Mrs. Martha Stewart. She has a delicious looking Meyer Lemon Pound Cake recipe that I thought I would scale down. The recipe can be found
here
. I only made 1/3 of the batter, and that fit perfectly in my loaf pan. I also decreased the cooking time from 1.5 hours to only 1 hour, and that was still too much. The cake was a little bit overcooked. I would recommend checking it at 45 minutes. I also had some issues with my glaze. It was a little bit too runny at first so, I added quite a bit more confectioners sugar and that did the trick.
Overall the recipe was super tasty, very light and lemony. This was my first pound cake and my first time cooking with lemon! It was very successful I would say.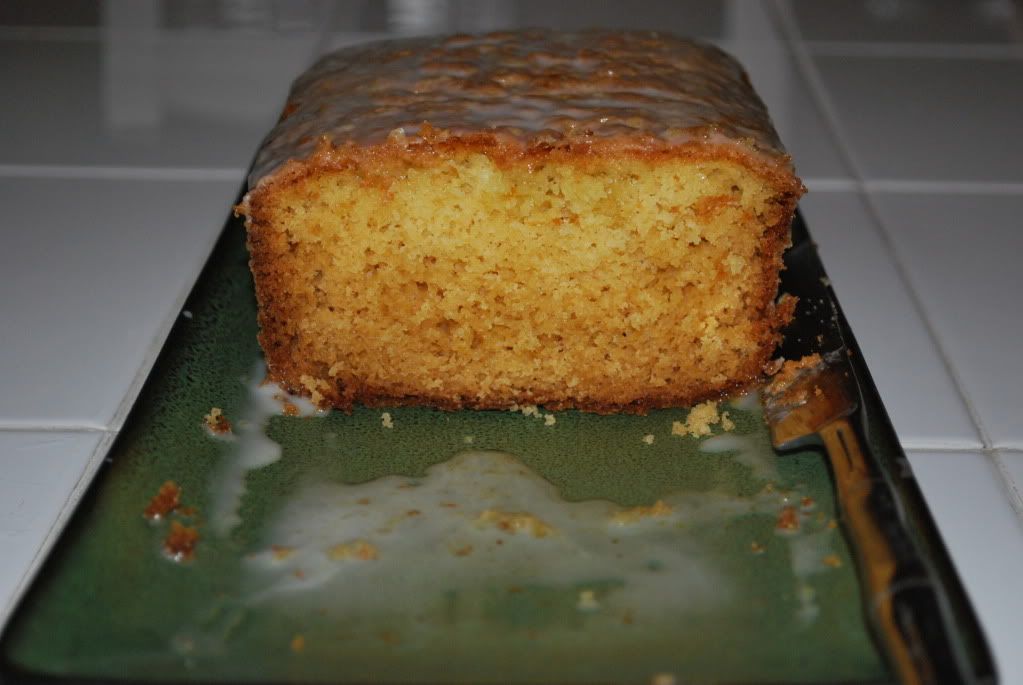 XO